The Baroan Blog is excited to introduce our very first guest post, which is from Casey Morgan of StorageCraft. If you are interested in guest posting, please contact us.
There are a lot of options when it comes to web browsers. The most popular are probably Internet Explorer, Firefox, Safari, and Google Chrome. One of the great things about all of them is that plenty of developers have designed add-ons that allow for a wide variety of new functions.
My personal favorite is Google Chrome. I like its simplicity, style and functionality, and the huge selection of extensions, ranging from games to any number of apps. As a Chrome user, I'm always looking for cool plug-ins to make my experience more enjoyable and efficient. So when I stumbled on an Infoworld
article
, I was excited. Here are a few that stood out (and don't worry, many of them are available for other browsers as well).
Securing your security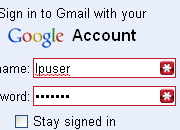 I'll just say it: passwords are annoying! If you're anything like me, you have about thirty different passwords, some secure, some completely insecure. There are a number of approaches to creating strong,
secure passwords
, but most give you passwords that are far too complicated to remember when you need them. That's where
LastPass 2.0
comes in. LastPass 2.0 is a free password management tool that allows you to keep track of all of your passwords, fill out forms, and generate new passwords. It's all encrypted locally before it's sent online to make it extra secure—not even LastPass can access your passwords.
It's also available on the other browsers.
Making a few ad-justments
It's difficult to say this (as someone who works in marketing) but people really don't need to be constantly prodded by advertisements. Luckily,
AdBlock
wipes them out. Turn it on and it removes all those eye-gougingly obnoxious ads from websites you visit. This is
the
most popular Chrome extension, and with good reason—no banners, pop-ups, or flash ads, just 100 percent pure internet.
AdBlock is also available on IE, Safari, and Firefox.
The two-click intellect
My personal new favorite extension is the
Google Dictionary
. It lets you define any word in website text by double clicking it. The definition appears in a little bubble so you never have to leave the page. If you want to browse alternate uses of the word, you can click "More" to peruse a more robust look at its usage.
Dictionary Tooltip
for Firefox and
LiveDictionary
for Safari work similarly, but I couldn't find a decent dictionary tool for IE. Bookmarking Dictionary.com might be your best bet.
For research, I often start with Wikipedia, but is a bookmark really enough for something you use constantly? Not for a power-user!
Right-Click Search Wikipedia
allows you to highlight a word, right click it and instantly search that word on Wikipedia. I find it invaluable to my research and
similar extensions
are available on IE, Firefox, and Safari as well.
Tactical Tabbing
Anyone who wants to get some serious web-surfing done is going to end up with a gazillion tabs floating around.
TooMany Tabs
is a tab consolidation tool that lets you group similar tabs together and treat the groups as separate tabs. Just click each tab group to spread out the tabs inside. This way, you can put work in one group, shopping in another, and personal research in another, making sure you're totally organized.
Also available for Firefox.
"Leave me alone, internet!"
Do you need to get that report typed up quickly with zero distractions? You might try using
Writer
, a super simple word processor, no fonts, no italics, just you, your words, and a word count. You can customize the page and text color separately to suit any preference, and it automatically saves anything you type into it. If you open the app in full screen mode, you are free from all distractions, no toolbar icons, no bookmarks, no Outlook emails pecking at you in the corner of your screen. Sometimes you just need to get your thoughts on a page before you worry about formatting and this is a great tool for that.
Sadly, I couldn't find anything quite like Writer for the other browsers.
Feeling fine (wasting time)
Of course, no good web browser is without a few time wasters.
Little Alchemy
is a mix and match game that starts you out with four basic elements that you combine to create new elements until you have hundreds. The Chrome add-on allows you to play offline but you can
play it online
with any of the other browsers.

Tactical Tabbies
I'm a dog lover, but I'm somehow more drawn to the fame of the internet cat so I was sure to add
Cats
. The sole purpose of Cats is to show you cats. Basically, it gives you a new picture of a cat each day and that's it; so get Cats, because cats are cool. This wacky add-on is unique to Chrome and should serve to illustrate the range of extensions available on the web browser.
Satisfying your new extension addiction
There are hundreds of other extensions available on
the Chrome store
,
The IE gallery
,
Firefox add-ons
, and
Safari add-ons
to make your web browsing experience easier, more enjoyable, or
downright bizarre.
What are some of your favorite web browser extensions?
----------------------------------------------------------------------------------------------------------------------------------------------------------------------
Casey Morgan is the Marketing Content Specialist at StorageCraft Technology Corporation. Avid blogger and technology enthusiast, Casey holds an English degree from the University of Utah. As an ardent reader, he will only set down a book for two things: going snowboarding or playing with puppies.